Harold Pinter Theatre Seating Plan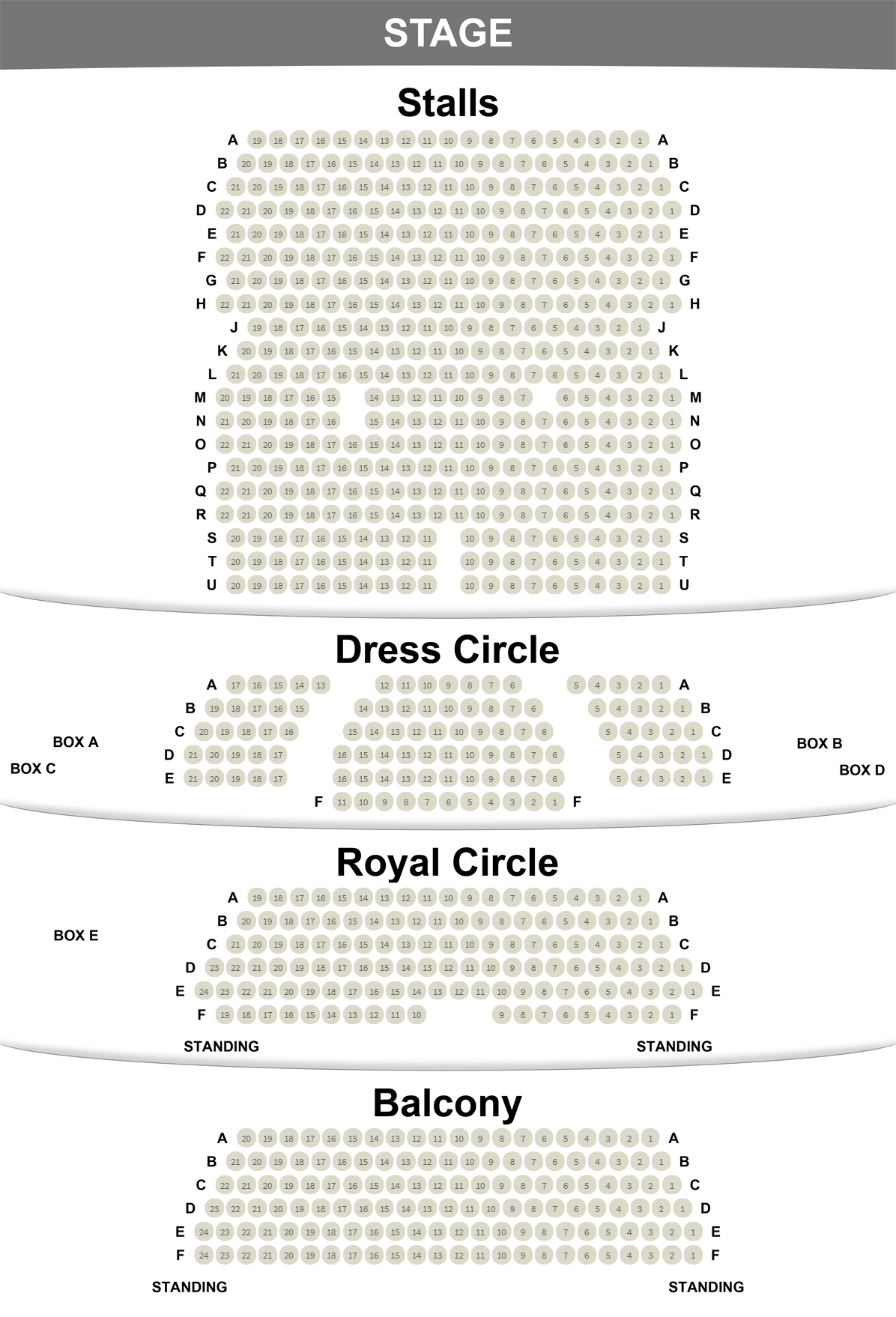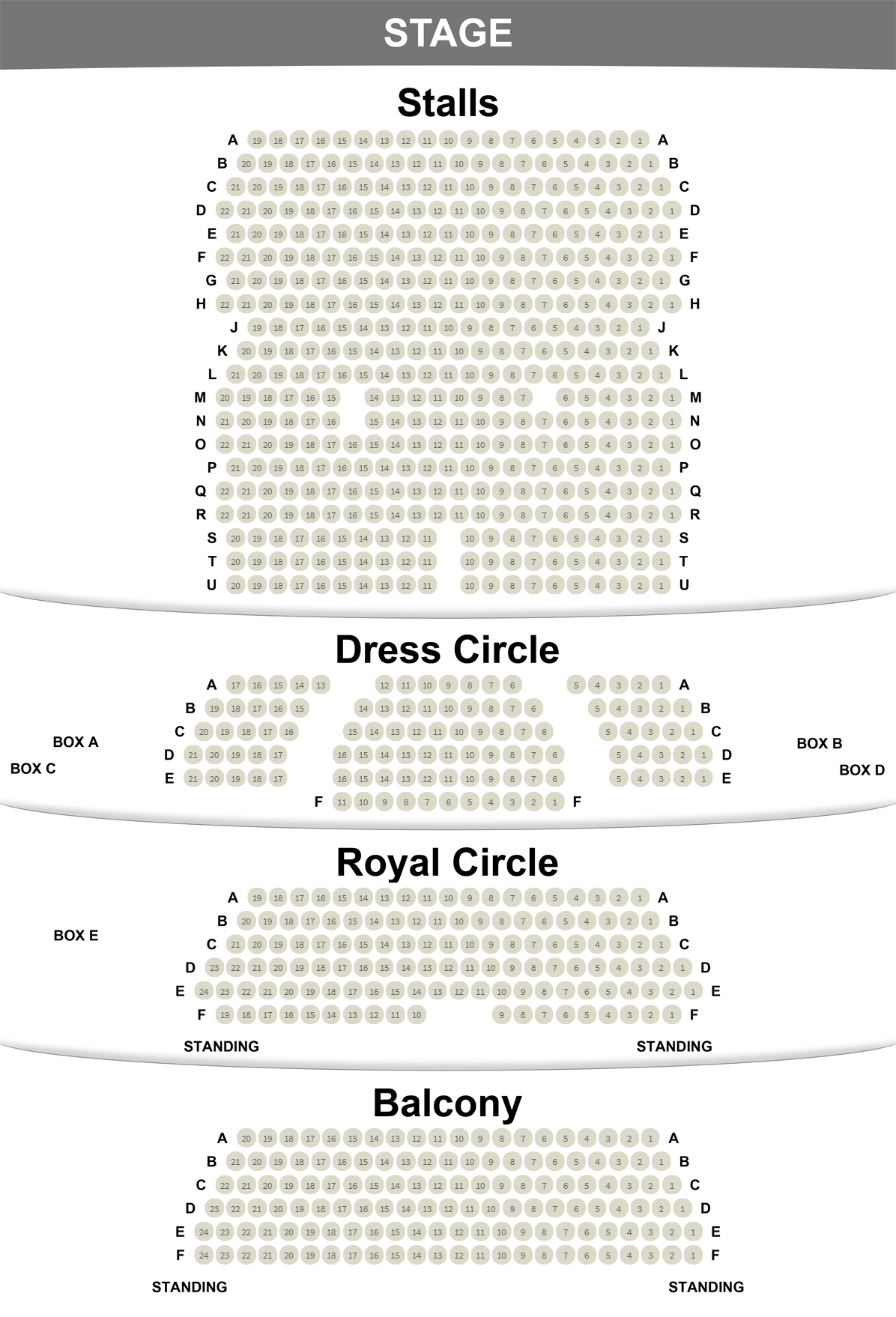 The theatre's auditorium still retains much of its original charm, but this means audiences sometimes have sightline issues because of the pillars. The theatre holds just over 800 people and seating is spread over four levels; the stalls, dress circle, royal circle and balcony. The best seats in the house can be found in the central section of the stalls and the first four rows of the dress circle.
The stalls
The stalls are deep and narrow and there is no central aisle. Two pillars in the middle of the section create restrictions towards the rear. Seats in the first three rows look up very steeply at the stage and should be avoided by smaller audience members and children. Some seats on the edges of rows fall outside of the proscenium arch, meaning they offer a side-on view to the stage. The seats in the Harold Pinter theatre are quite comfortable but legroom is fairly restricted. It's best not to bring large bags and coats into the auditorium, as this only restricts your legroom more.
The dress circle
The dress circle contains pillars that support the upper circle above. These pillars restrict the view from seats directly behind them. It is always best to check the view from your chosen seat before you book your tickets. The rows of seats in the dress circle follow the curve of the balcony and seats located at the ends of rows offer side-on views to the stage.
The upper circle
Almost identical to the dress circle below, the upper circle is set way back from the stage and many seats near the back of this level feel disconnected from the action. However seats in this section are usually very well priced and can offer excellent value for money if you're working to a tight budget. The overhang from the balcony above starts to obstruct the view from seats in the last quarter of the upper circle, and the best seats on this level can be found in the front three rows.
The balcony
The balcony is the uppermost tier of the seating levels and many of the seats on this level can feel very distant from the action. It's steeply raked, allowing for good views over the tops of other audience members' heads, but the steepness of the section can create difficulties for people with access issues. If possible, try to avoid seats at the end of rows as these positions offer a side-on view to the stage and can be restricted by the masking at the stage-side.
Buy Tickets Online


From Official Tickets Agents