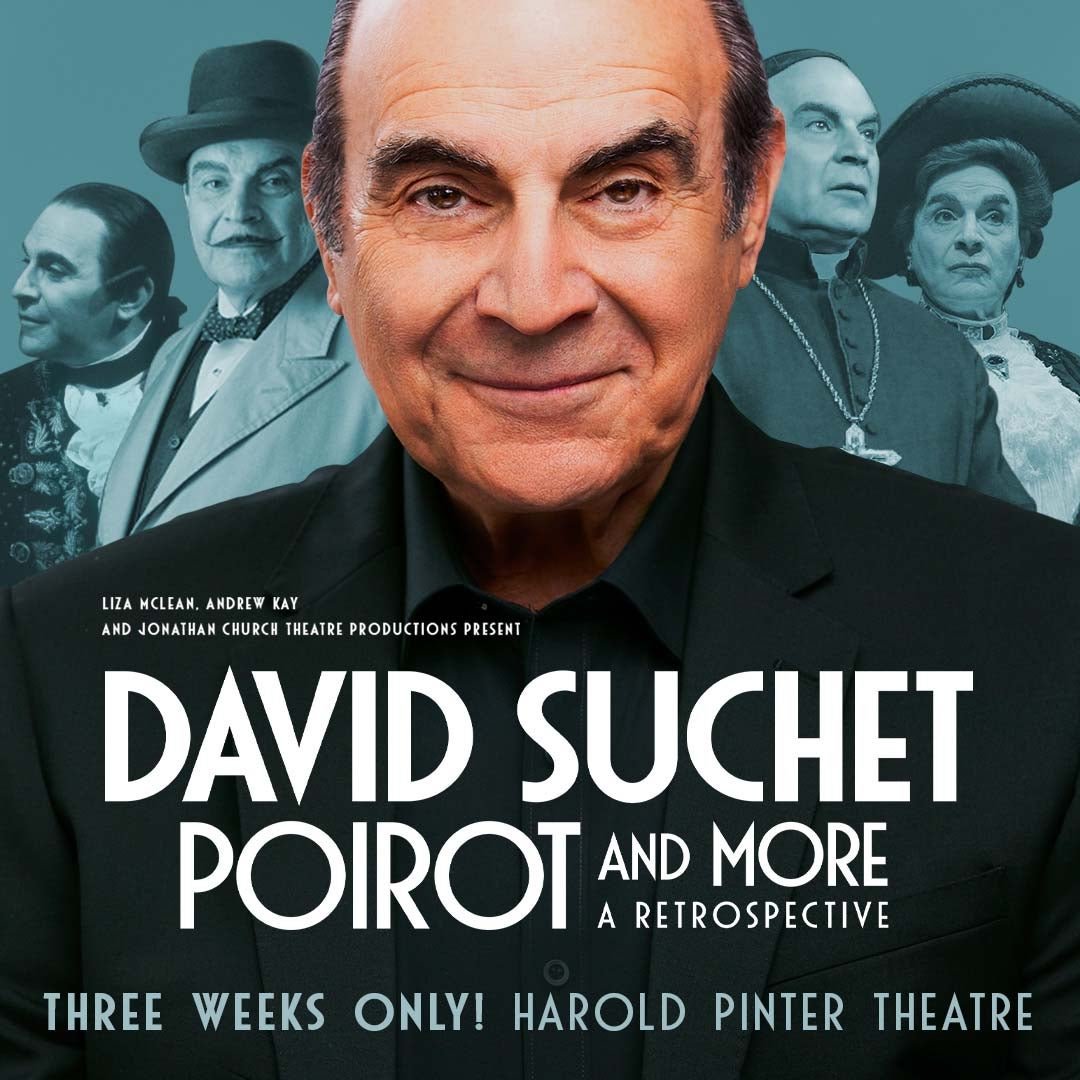 Call :phone to book directly from the theatre or Subscribe
David Suchet - Poirot and More: a Retrospective
David Suchet is probably best known for his 25 years in the role of the Agatha Christie detective Hercule Poirot, the darling of Belgium crime solving. But there are plenty more strings to his bow, as revealed in this splendidly intimate and entertaining show which has been carefully crafted as an interview. The actor has also delighted us with his roles as Lady Bracknell, Cardinal Benelli, Joe Keller and Gregory Solomon, and spent thirteen years with the Royal Shakespeare Company. He was knighted in 2020 for his services to drama and charity, and this is his story.
Few actors can look back at such a varied career. David Suchet is an Emmy winner and seven-time Olivier nominee. This popular show takes an affectionate look at the great man's best-loved performances, interviewed by the journalist, broadcaster and biographer Geoffrey Wansell, who is also co-author of Poirot and Me. The resulting conversation is inspiring, edifying and eye-opening, a tasty slice of a life that's been very well-lived. You're going to love it!
Audience Latest Reviews
Reviews Summary based on 4 reviews
General:
What to expect
Acting:
Music:
Costumes:
Story:
Lighting:
Recommendations
Anyone:
Families:
Teenagers:
Young Couples:
Theatregoers:
Superb milen, 09 Jan 2022
Best ever
Best show.
Levente, 08 Jan 2022
A wonderful man
This was a most interesting and enthralling show. Poirot and more - I was riveted for almost 3 hours -highly recommended.
Juliet, 05 Jan 2022