Angela Lansbury is perfect. A top class show. A WEST END EVENT

Angela Lansbury is terrific. A TOUR DE FORCE

Angela Lansbury GOB-SMACKINGLY BRILLIANT

Angela Lansbury's return to the West End is something to treasure

Michael Blakemore's production is OUT OF THIS WORLD

Angela Lansbury is terrific. A TOUR DE FORCE

Angela Lansbury GOB-SMACKINGLY BRILLIANT

Michael Blakemore's production is OUT OF THIS WORLD

Call 0844 871 7627 to book directly from the theatre or Buy Tickets Online
From Official Tickets Agents
Blithe Spirit
Are you ready for some dazzlingly funny comedy from Noel Coward, dating back to 1941 but just as hilarious as ever? You're in for a treat thanks to Theatre Royal Bath Productions, Lee Dean and Jonathan Church Theatre Productions, all of whom are thrilled to announce the West End return of Noël Coward's classic comedy Blithe Spirit, directed by Sir Richard Eyre and starring Jennifer Saunders. It's back on stage after a sell-out run at Theatre Royal Bath in 2019 plus a UK tour and a short run in London of just 12 performances... then covid hit, and it shut down. Now it's back for an eight week run at the Harold Pinter theatre.
This is a wickedly funny, inventive, witty and meticulously engineered comedy. It delivered badly-needed relief in 1941 as war raged across the planet. The show enjoyed a record breaking run in the West End and the same on Broadway. Now, eighty years later, it is still one of the playwright's most popular plays. Sir Richard Eyre directs, Anthony Ward is is the designer, Howard Harrison, winner of two Oliviers, is the lighting designer and another award winner, John Leonard, has designed the sound. The fantastic Paul Kieve, well-loved international illusionist, makes the magic. Fabulous!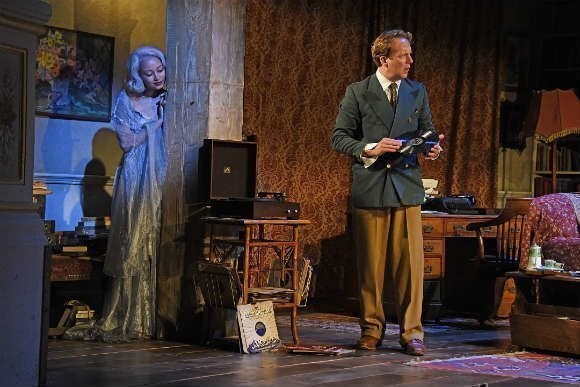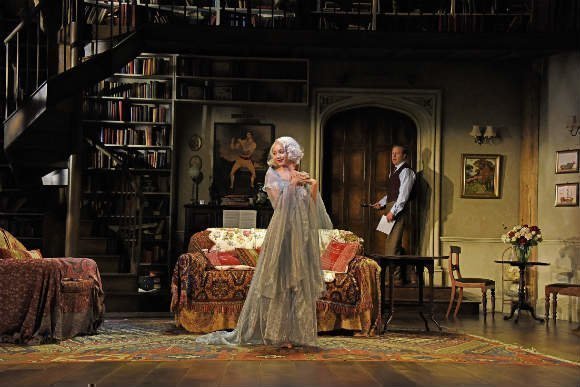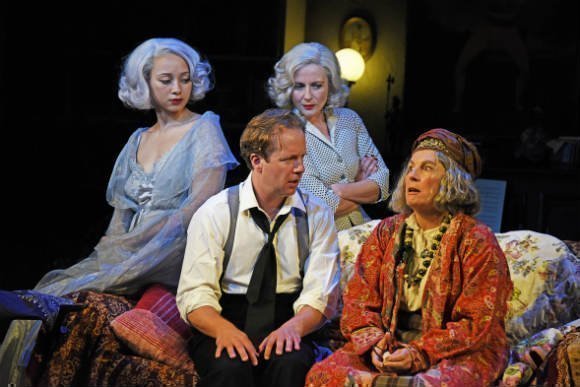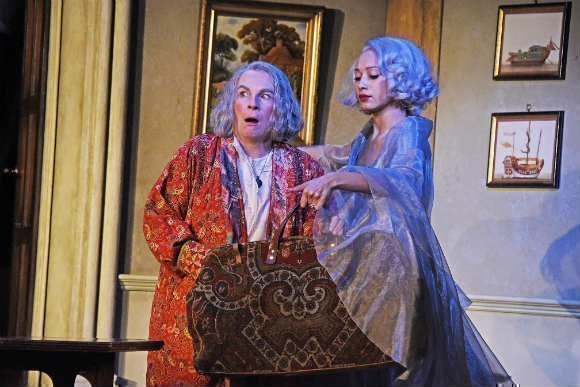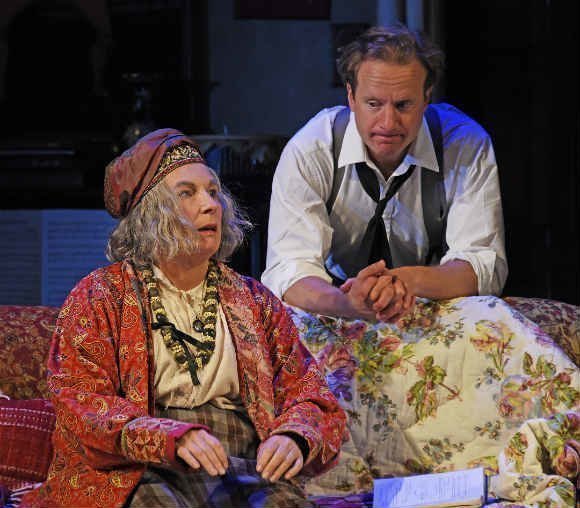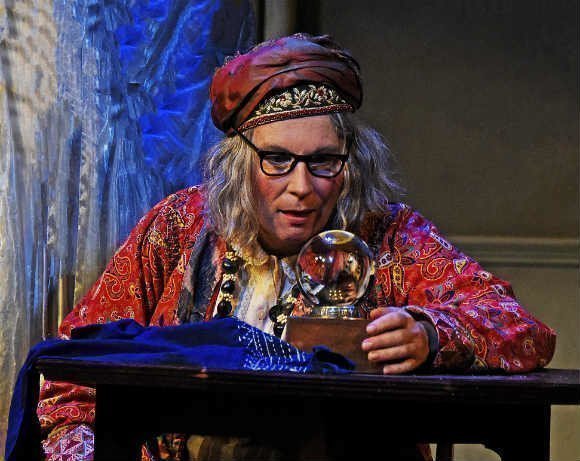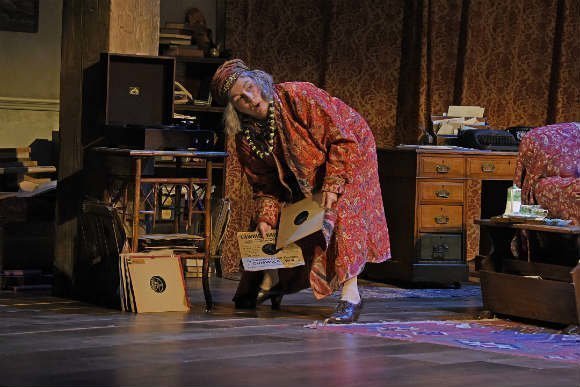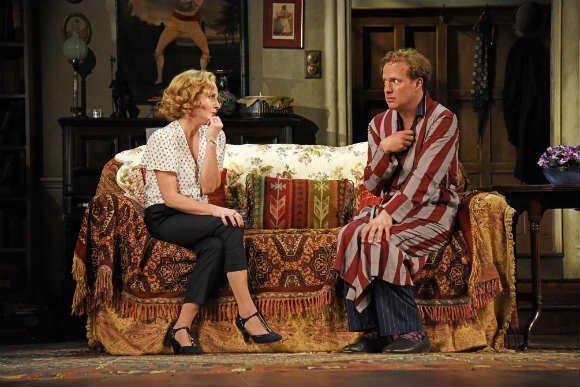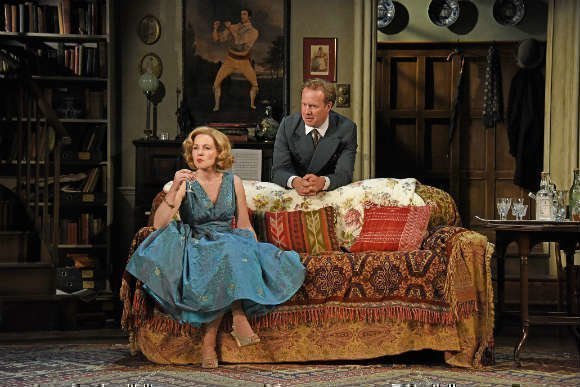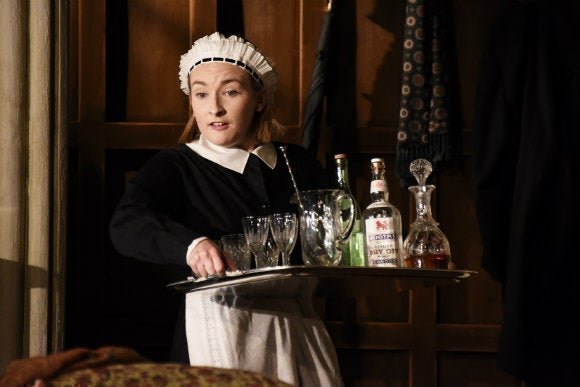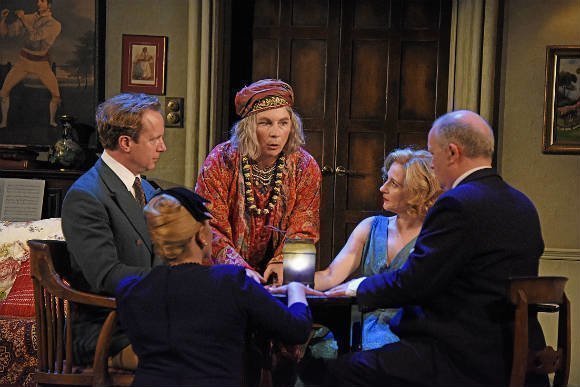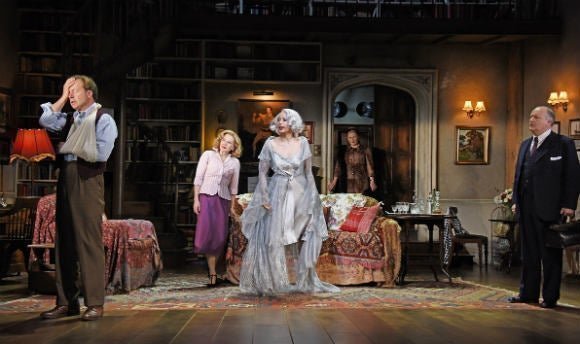 «
»
Audience Latest Reviews
Reviews Summary based on 93 reviews
General:
What to expect
Acting:
Music:
Costumes:
Story:
Lighting:
Recommendations
Anyone:
Families:
Teenagers:
Young Couples:
Theatregoers:
Absolutely funny Christopher, 15 Oct 2021
Fantastic show. Excellent cast. William, 02 Oct 2021
Acting and production excellence! Tiago, 22 Sep 2021
Awesome
Great show and a lovely night out.
Ian, 18 Sep 2021
Great Fun I Write !
Dame Angela Lansbury is a legend and she and the whole cast delivered a wonderful couple of hours that will live long in the memory. Thankyou to all the cast but especially Dame Angela - you are fantastic.
Michael, 25 Mar 2014
Phenominal Dame Angela
Brilliant to see Angela Lansbury in a live play. She played the dottie Madame Arcarti to perfection. I hope I have her energy when I am 88! She's phenominal and as we went on a Saturday, she had 2 performances not one. Only downside, she was too tired to come out and sign programmes when she has 2 performances. Heyho, but never mined. I've seen her on stage! There really is nothing like a Dame Angela!
Mags, 17 Mar 2014
Lift your Spirits
My advice would be to definitely go and see this show. It is a wonderfully produced adaptation, with performances of the cast to match. Thoroughly enjoyable - would see it again, given the chance!
Karin , 10 Mar 2014
Good story, good theatre, brilliant actors
We enjoyed our night in the theatre a lot. Angela Lansbury was marvellous! It's difficult to believe she is 88. The story itself is very funny and we laughed our head's off.
Tanya, 05 Mar 2014